Swimming Pool
Update - July 2022
There will be a lot going on with the pool whilst the children are away over the summer.
What stage is the project at?
Most of the mechanical and electrical work is underway and much of the interior painting has now been completed. We have taken delivery of all the roofing materials and the windows are currently in production. Over the summer the air conditioning plant and the ground source heat pump equipment will be delivered. The cladding and translucent panels have been delivered and will also be installed.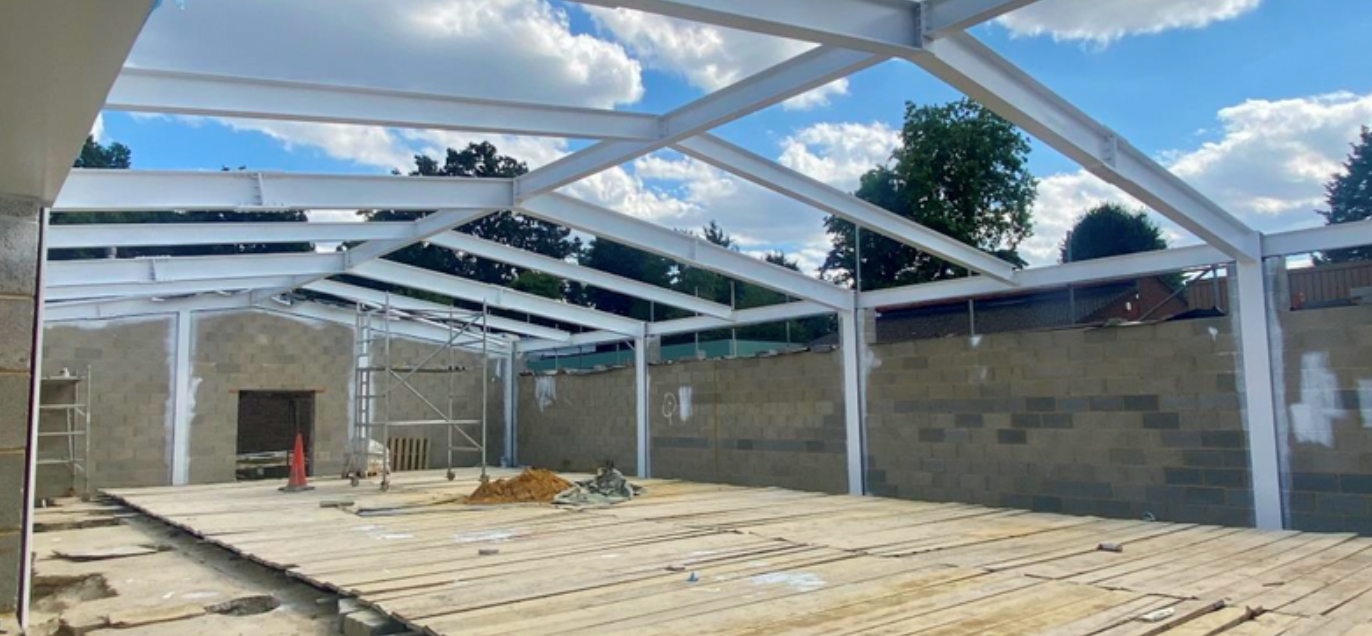 Plumbing, filters and pumps!
The filters, pumps, and boilers have been installed. The main distribution board is also in place and the general plumbing has been first fixed.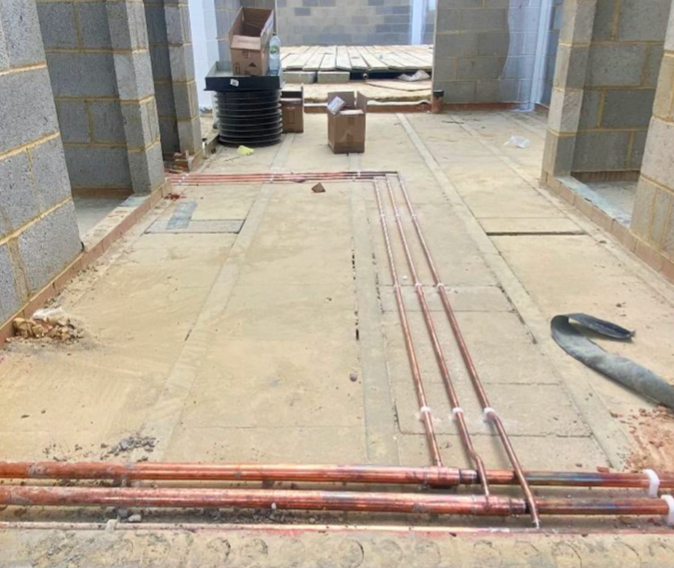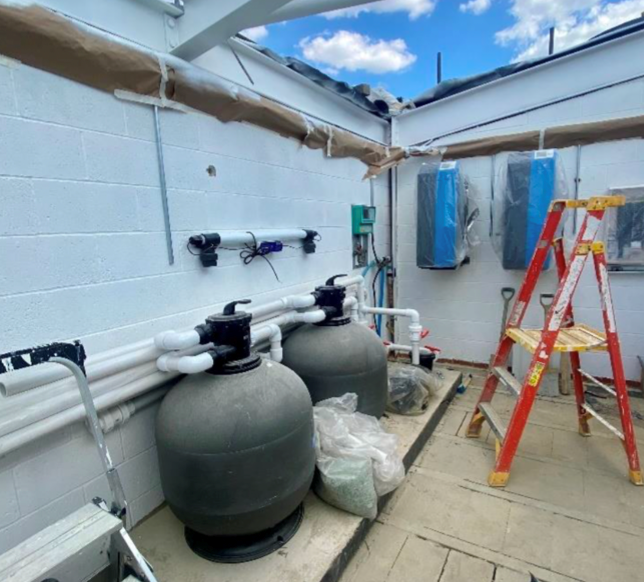 Great progress on the steel work
The cross beams of the roof will be fitted this week and the decoration of the steel work is now complete.
What about access to the pool?
Our jubilee walkway is underway, the new access path has been graded and the base course is being laid.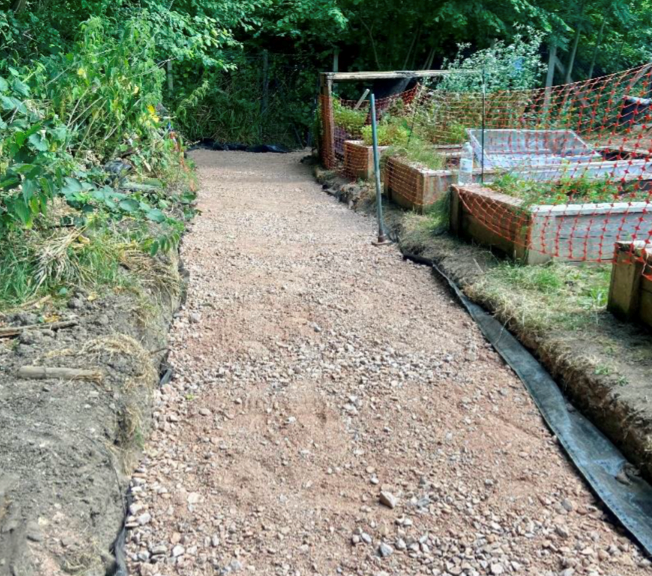 When can my children at CPS start swimming?
We anticipate that the children will be able to start their school swimming sessions in the Autumn Term.
When can the community start swimming?
The pool will be ready for swimming in the autumn term, and we will let members know as soon as it is open for use.
How do I become a member?
Membership is now open! Please apply by emailing Claygatepoolmembership@gmail.com
Please note that all members will be required to agree to the terms of the CCP Membership Agreement prior to the first use of the pool to ensure safe and responsible use
We look forward to seeing you in the pool soon.