Claygate Brightens up Holy Trinity Church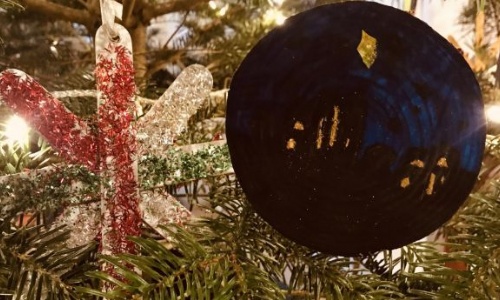 Children from Claygate Primary, in both KS1 and KS2 took time out of their busy school day to help decorate Holy Trinity Church in time for Christmas.
Children from both key stages were given one Christmas tree to decorate. Both groups took their challenge very seriously, decorating each tree with an array of gorgeous handmade decorations.
Each group of children from all of the local schools in the area were told to decorate in accordance with this year's theme, which followed a national campaign of 'Follow the Star' and each group was given a Christmas Carol where stars are a big feature. Students then interpreted their Christmas Carol by decorating the tree to match their given song.
Thank-you to all the students and teachers who took the time out of their busy days to help make Holy Trinity Church look so beautiful in time for the festive season.