Children run to Easter Island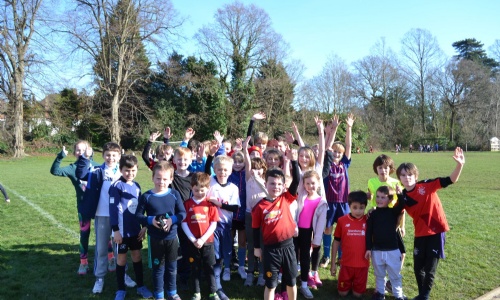 Claygate students run on their lunch break to raise money for the Easter Island School Challenge...
Claygate Primary is trying to get to Easter Island and back again by the Easter Holidays! The CPSPA (Claygate Parents Association) are raising money to buy 4 outdoor table tennis tables and improve our outdoor sports facilities before the summer term starts. This challenge also supports the local sports charity, Dylan Howells Foundation.
Before February half term, over 50 students took part on their lunch hour to help clock up their miles for this Easter Island challenge. Some ran 1 mile, which is a great achivement (10 laps around the school field) and some even ran 2-3 miles on their break.
We're so impressed with the children's dedication. Well done everyone! Next run will be this coming Thursday 7th March so bring your trainers if you would like to clock up those miles!