Circus Came to Claygate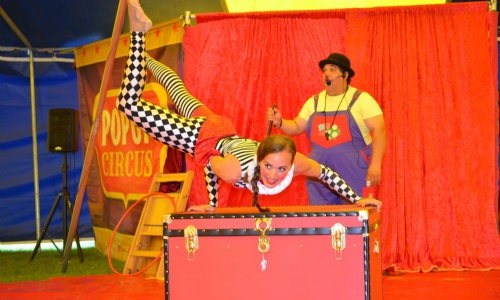 The circus came to Claygate Primary School over the weekend and it didn't fail to disappoint. Crowds of Claygate children and their families arrived at the Big Top in hopes of a great show and the circus didn't disappoint. From spinning plates to juggling and flying trapeze, children of all ages were entertained in the engaging 45 minute performance.
And thanks to all who attended, we managed to raise almost £400 for the PA. Well done to everyone who helped make the circus a great success and a special thank-you to Helen Hatton who made this whole event happen with her tireless efforts.