2019 Fun Run a Success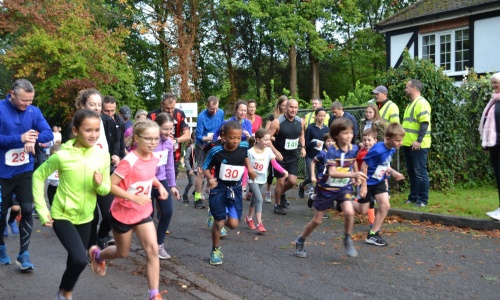 After a stormy night and much rainfall in the early hours of Sunday morning, the sun came out just in time to cheer on hoards of Claygate locals as they took part in the 2019 Claygate Primary School Fun Run.
Parents and children ran together in either a 2k or 5k distance race. Everyone had a great time and the children loved having headteacher, Mrs. Cunningham officiate the race. They also enjoyed their bright and shiny medals too.
Congratulations in the 2K run goes out to:
1st- Ethan Woodger (guest) in 11:30
2nd- Archie White (Rowan) in 11:49
3rd- Hentry Gilchrist (Cedar) in 13:40
Congratulations in the 5K goes out to:
1st- Thomas Perrin (Year 6) in 23:42
2nd- Oliver Webb (Year 4) in 23:50
3rd- Jamie Nkrumah (Year 5) in 25:30
Thanks to everyone who helped make this PA event a success. Because you took part and ran your hearts out we managed to rasie almost £500 for Claygate Primary School.