CLAYGATE PRIMARY SCHOOL – COMMUNITY POOL PROJECT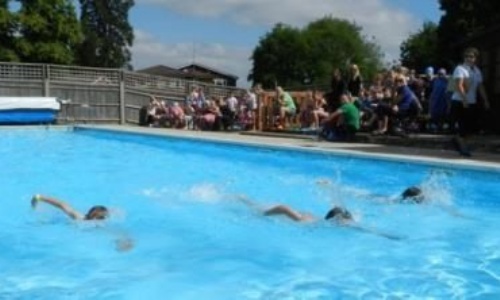 Update!
Many of you will be aware that 12 months ago, the swimming pool was in need of costly repairs which the school could not afford to address. The choice was between closing the pool and busing children to other pools, or to look for wider funding options that were significantly greater than those that could be raised by the PA. Following the financial commitments of parents, the community, Elmbridge Borough Council, the Parish Council and the London Marathon Fund, we are pleased to say that we have been able to move forward with Phase 1 of the project.
With the benefit of this substantial level of external funding, we will be able to provide a high quality facility that no other school in the area will be able to offer. The design of the pool will be sustainable and cheaper to run and enable the children to use the pool all the year round. Importantly, it will also offer the school an additional income from people who have demonstrated a desire to use the facility outside of school hours, thus directly benefiting the children at the school.
Despite experiencing some significant delays in the delivery of key materials, all the foundations have now been laid. When the steelwork gets delivered, erection can get underway and you will be able to see the project taking shape. We continue to anticipate that the pool will be available again for the children in the summer.
Fundraising for Phase two continues and alongside all the hard work of the PA and the community we are still having positive communications with Your Fund Surrey for the outstanding sums. In parallel with this, we continue to look at ways to make the pool as environmentally friendly as we can and a number of green measures are already being incorporated. Providing a renewable source of energy to heat the pool is complex and challenging, but in conjunction with Surrey, we have commissioned a heat pump feasibility study and await their report.