Community Golf Day - October 2021
The Claygate Community Golf Day was a great success!
We raised a grand total of £4,769 for the community pool, including £3,269 from the golf and auction, and £1500 from the tile project. Thank you to the CPSPA and The Hare & Hounds teams for all their hard work.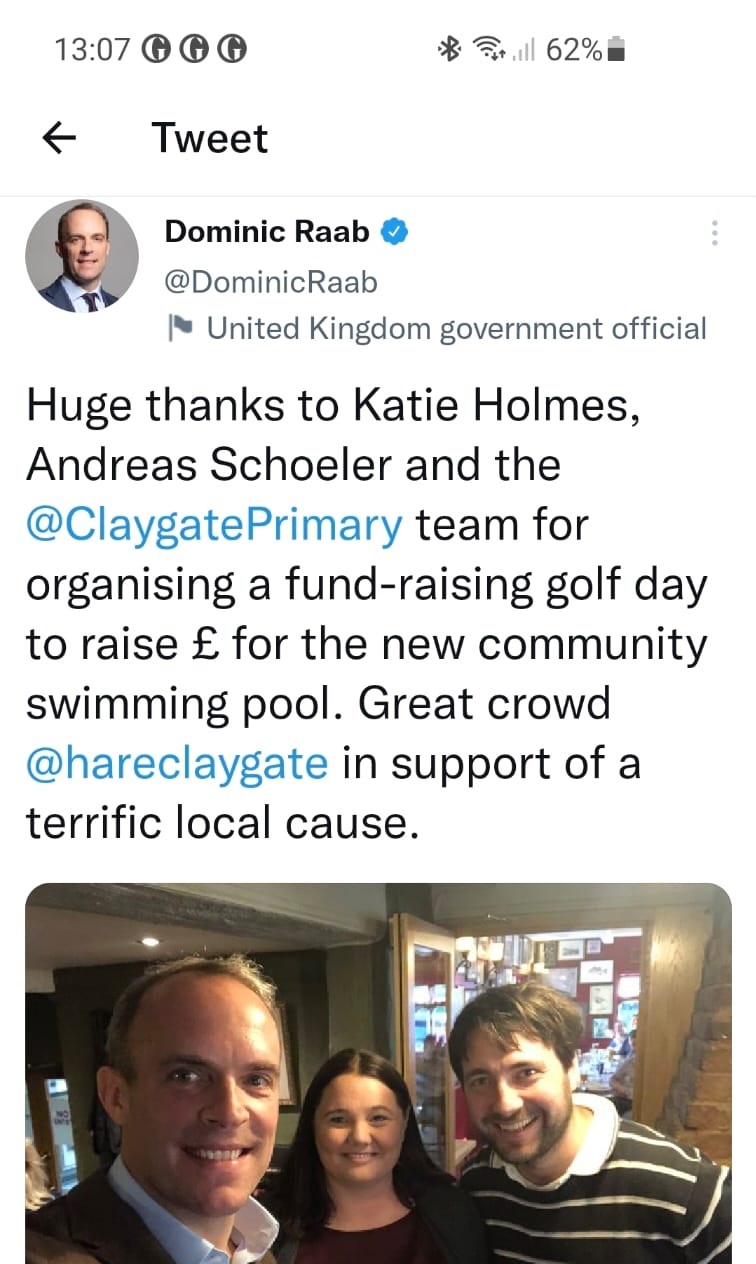 We were privileged to have the support of Dominic Raab on the day.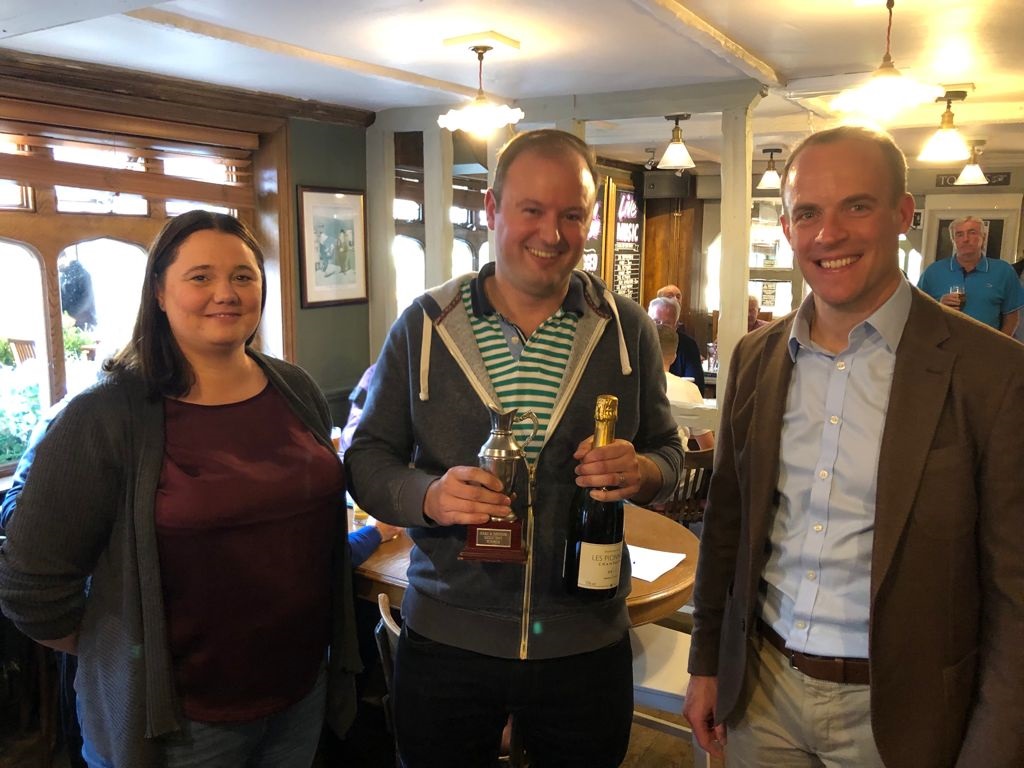 And CONGRATULATIONS to Marc Tallentire who won the golf tournament, taking home the coveted Hare & Hounds Golf Day trophy!