Support Claygate Primary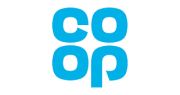 Great news! Claygate Primary School is one of the local causes currently being supported by the Co-op's local cause programme. The last time we were part of this programme we raised £2,667.79 for the school.
You can help boost the amount of money we receive by simply shopping in the Co-op in Claygate as a member.
If you're not already a Co-op member you can find out more in-store or online at www.coop.co.uk/membership. Once you are a member just log into your account and select Claygate Primary School Parents Association as the cause you'd like to back – its simple!
With the funds raised we can buy a freestanding games wall that can be enjoyed by all the children during outside play and PE.