Uniform
One of our values at Claygate Primary School is RESPECT. 'Respect' has many facets; we teach and encourage our children to respect themselves, each other, the environment and our belongings.
The school uniform is part of the school's identity and ethos. We want all of our pupils to feel a sense of pride in their appearance and in belonging to the CPS family.
In accepting a place at Claygate, it is understood that parents will ensure that their children are dressed in appropriate uniform at all times. Please ensure that all clothing is marked with your child's name. Many aspects of the uniform can be purchased through high street retailers. Specific school items of uniform are sold through the Parents' Association and can be ordered and paid for through your Parentmail account.
The PA Uniform Shop also stocks a number of other items with the school logo, for example, book bags, rucksacks, reversible coats and caps. These are optional, although they are popular items and many children choose to wear them.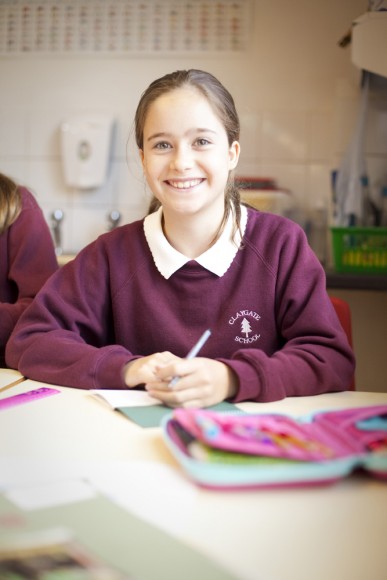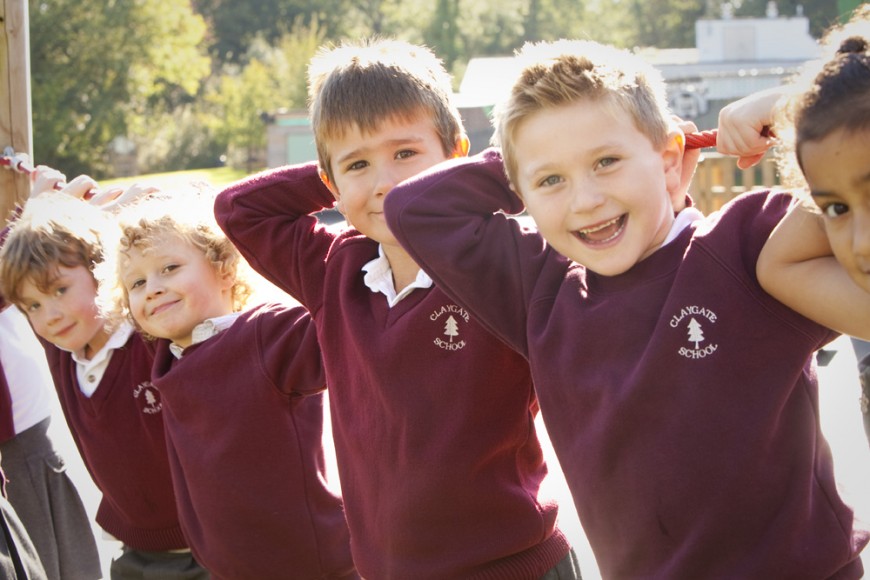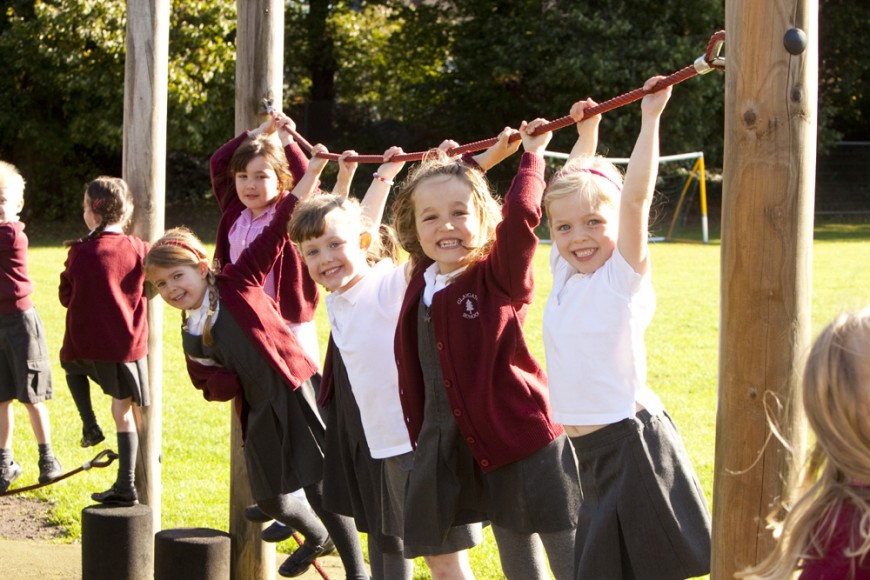 CPS Uniform

Grey trousers or shorts, skirt, pinafore dress

White shirt / blouse / polo shirt (with or without school logo)

Burgundy school sweatshirt, v-neck sweater or cardigan

School tie

Grey or white socks, grey tights

Black school shoes (not trainers, sandals or ballerina pumps)

Jewellery:

The wearing of jewellery and earrings is discouraged in line with Surrey Health and Safety Guidance. A simple watch (analogue or digital) and a single pair of plain stud earrings only may be worn during school time. All jewellery must be removed for PE lessons.
Hair:
Hair must be tied up if shoulder length or longer. A plain burgundy hairband may also be worn (no patterned bows etc). There should not be any unnecessary accessories, colourants, excessive gels or designs 'cut' into the hair.
Nails:
Nail varnish and make up are not allowed and, if worn, children will be asked to remove it.
PE kit:
Grey school t-shirt with maroon shorts (or grey games skirt in key stage 2), black trainers. In cold weather children should wear suitable clothing, preferably grey tracksuit for outdoor PE. Any jewellery must be removed by the child for PE and Swimming. CPS cannot take responsibility for these items so please provide a small named box and a PE bag.
Swimming kit:
Tight fitting trunks, one piece bathing suit, towel, waterproof bag and pool side footwear e.g. Crocs
As children play outside even if the weather is inclement children need a plain winter coat / raincoat. We recommend a reflective strip. An art overall (old shirt) and book bag is also required.