Year 3
Hazel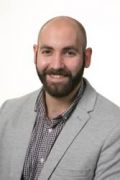 Mike Godfrey
Sycamore
Kate Bennett
Hello from Sycamore and Hazel Classes and the Year 3 Team. The children have settled in fantastically and have developed their independence and responsible learning attitudes extremely well. On top of this we have been wowed by the stories they have written based on the story of Rama and Sita which has linked in nicely with our Hinduism topic in RE.
We are looking forward to the year ahead after a fun and fact-filled half term so far. In the coming weeks, we will continue with our 'Mountains & Rivers' topic as well as preparing for our Christmas performance at Holy Trinity Church.
During the Spring term, we will be engaging in our exciting history topic of Ancient Egypt. Throughout this topic children will be cracking hieroglyphic codes and learning the mummification process (maybe on a willing volunteer). We hope to have a thrilling trip planned - watch this space...
Going through into the Summer term, we will be comparing Stone age life to present day and finding out how people lived back then.
The exciting Year 3 curriculum raises expectations and inspires our pupils to achieve the very best they can throughout the year and their school life.
The Year 3 team