Year 4
Lime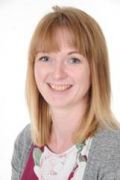 Louise Thornton
Rowan
Katie Channer
The Year 4 class teachers are Miss Channer and Miss Thornton. Miss Channer is the class teacher for Rowan Class and Miss Thornton is the class teacher for Lime Class. Both classes share wonderfully supportive teaching assistants, Mrs Thomas and Mrs Gostling. Year 4 are also lucky enough to have the added support of Mrs Bridger, Mrs Evans and Mrs Sisterson.
We are all incredibly excited about the upcoming academic year as we have lots of exciting opportunities for all children throughout the year, including our 4 night residential to Stone Farm! We will visit Hampton Court Palace to consolidate our learning of the Tudors and in the summer term incorporate lots of outdoor learning; utilising our Woodland Learning Zone.
One of our favourite parts of the whole year is towards the end of the autumn term as we have chosen a magical class book (which we are keeping a secret) which will inspire lots of exciting cross-curricular learning.
We hope throughout Year 4 lots of children will achieve a Pen Licence and work hard towards gaining their Bronze, Silver and even Gold Times Table Status!
You can find a topic web covering all our focused learning throughout the year here too.
The Year 4 team