Year 5
Pine
Class
Vicki Hewett
Aspen
Class
Cassie Dobson
Beech (Mon-Wed)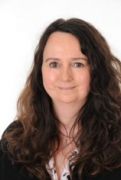 Sarah Nelson
Beech (Thurs-Fri)
Kirsten Duncan
Welcome to Year 5...
Year 5 children are now members of Upper KS2, with greater expectations of self-organisation, time management, self-discipline and role modelling for younger children as well as each other.
Our Curriculum is a bespoke, exciting learning journey, designed to incorporate the National Curriculum 2014 requirements alongside tried and tested, hugely successful learning themes. Children will travel through Year 5 in a vibrant learning environment, which will excite their imagination and stimulate curiosity. Opportunities for practical and collaborative learning provide challenge and an opportunity to learn without limits.
The Year 5 classes have written their own classroom expectations, which all the children contributed to and agreed. This sets out their commitment to working together to achieve the very best learning outcomes. The children are encouraged to have high expectations of themselves and of each other, and to try their very best in everything they do.
As a school we celebrate perseverance, resilience and risk taking, ensuring children welcome challenge and are not afraid to make mistakes. We also actively encourage an open door policy recognising that as parents/carers you will want to fully participate in your child's progress and share in their achievements and work with us to get the best outcome for your child.
Many thanks,
The Year 5 team